Skip to content
Skip to navigation menu
Browsing at:
Builders Warehouse Gaborone
Now open
Fired Earth Trendy Floors - Dynamo (5L)
397275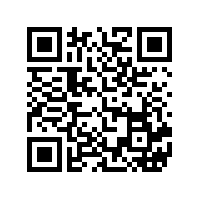 View on mobileScan the QR code to open this page on your mobile phone
Paint Topcoat
• Excellent adhesion properties to concrete, good colour retention and is resistant to most acids and alkalis.
• Easy to clean with soap and water and has superior resistance to hot tyre pick-up.
warranty and guarantee exceptions
Guarantee must be registered within 30 days of purchase of this product. Terms and conditions apply, available on request or visit www.fired-earth.co.za
Keep paint away from children and animals. Never smoke, drink or eat while painting. Wear protective overalls, gloves and goggles. If accidental contact with skin should occur, wash immediately with clean water. Harmful if swallowed. Do not induce vomiting. Consult your doctor. Ensure good ventilation during application and drying.
The product contains a flammable solvent. Precaution must be taken to prevent naked flames coming in contact with vapours (i.e. smoking must be prohibited). Solvents may also cause narcotic effects if the vapour concentration is too high: always ensure adequate ventilation (do not use solvent based paints in a poorly ventilated or closed space). Avoid contact with skin, eyes, mouth etc. Wear protective clothing, goggles and gloves. If body contact is made, rinse off immediately. Wash product off skin before it has dried using soap and water.
Store in a cool, but not cold, dry place out of the sun.
There are currently no reviews for this product