Skip to content
Skip to navigation menu
Browsing at:
Builders Warehouse Gaborone
Currently Closed
Duram Flexikote - Burgundy (5L)
144442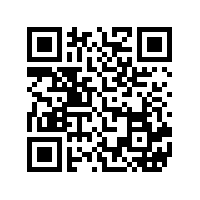 View on mobileScan the QR code to open this page on your mobile phone
Paint Topcoat
Duram Flexikote - Burgundy (5L)
Hands and equipment are easily cleaned in water while wet. Collect spills while still wet with suitable absorbent material.
• For exterior walls and trims.
• Ideal for new or previously painted plaster, cement, fibre-cement, brickwork and composition boarding.
• Tough and flexible- covers hairline cracks and hides minor imperfections.
• Durable and washable.
• Excellent obliteration.
• Mould and fungus resistant.
• Washable and easy to clean.
• Optimised for colour.
• Mould and fungus resistant.
• Low splatter – easy application with brush, roller or spray.
• Dries quickly – same day application.
• Excellent recoating properties.
warranty and guarantee exceptions
Duram Endure Fine Textured is water-based and is generally safe to use. Skin contact: Wash thoroughly with soap and water. Eye contact: Flush immediately with water for 10-15 minutes and contact a physician. Respiratory problems: Remove affected person to fresh air immediately and contact a physician. Not for internal consumption. If swallowed, contact a doctor or poison control centre immediately. Do not induce vomiting. Drink water. Keep out of reach of children.
Store in a cool, dry area below 25°C.
6003064001741
6009161493724
6009161431290
substrate
primer: Duram Plaster Primer

spreadrate: 6 - 8m²/L
Applications with Duram Duramesh: 1 litre per 0.4 – 0.5m² per coat, applied in 4 coats.Weather walls: 1 litre per 3m² per coat

primer: Duram Plaster Primer

spreadrate: 6 - 8m²/L
Applications with Duram Duramesh: 1 litre per 0.4 – 0.5m² per coat, applied in 4 coats.Weather walls: 1 litre per 3m² per coat

primer: Duram Plaster Primer

spreadrate: 6 - 8m²/L
Applications with Duram Duramesh: 1 litre per 0.4 – 0.5m² per coat, applied in 4 coats.Weather walls: 1 litre per 3m² per coat

substrate: Wall and chimney cappings

primer: Duram Plaster Primer

spreadrate: 6 - 8m²/L
Applications with Duram Duramesh: 1 litre per 0.4 – 0.5m² per coat, applied in 4 coats.Weather walls: 1 litre per 3m² per coat

primer: Duram Plaster Primer

spreadrate: 6 - 8m²/L
Applications with Duram Duramesh: 1 litre per 0.4 – 0.5m² per coat, applied in 4 coats.Weather walls: 1 litre per 3m² per coat

primer: Duram Plaster Primer

spreadrate: 6 - 8m²/L
Applications with Duram Duramesh: 1 litre per 0.4 – 0.5m² per coat, applied in 4 coats.Weather walls: 1 litre per 3m² per coat
There are currently no reviews for this product