Skip to content
Skip to navigation menu
Browsing at:
Builders Warehouse Gaborone
Currently Closed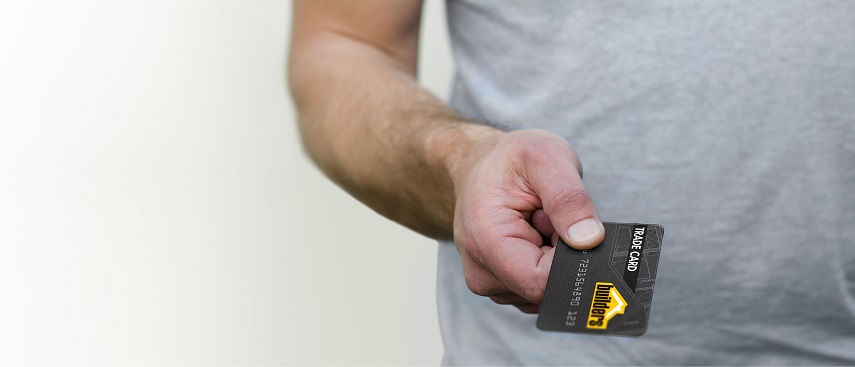 BUILDERS 30 DAY TRADE CREDIT
A Builders 30 day Trade Account allows contractors, businesses and developers to buy supplies on credit with 30 days to pay, interest free. It's a revolving credit service, so as soon as the account is paid, the credit limit becomes available again provided the account is in good standing.
HOW TO APPLY
Call us on 0860 284 533 and ask the contact centre agent to Email you an account application form, or collect one from any Builders store in South Africa.
WHAT YOU NEED TO APPLY
A copy of Your valid ID document (plus copies of other directors if you have partners in the business)
A copy of a bank certified letter confirming the account details (or a cancelled cheque, or stamped bank statements not more than 3 months old)
Company registration documents
VAT certificate if the company is VAT registered
Completed application form
Additional documentation may be requested subject to the credit limit being applied for, such as:
Audited Financial Statements and/or Management Accounts
Copies of contracts
Signed pledge and cession of book debt
Sureties
Company Profile
BENEFITS
Credit limits from R20 000 to R20 000 000 granted.
Builders 30 day Trade Credit can be used for purchasing on-line or at any Builders Warehouse, Builders Express, Builders Superstore or Builders Trade Depot store in South Africa.
Builders Trade PIN card to secure funds available on your account, or an official order agreement to ensure only valid orders are processed and released against your account
Up to 6 Free additional PIN cards
Access to see available credit, and pay account via our website
Free SMS notifications of all purchases
Invoices e-mailed as PDF for all purchases on-line and in-store
Monthly statement via e-mail
Quick query resolution by calling 0860 284 533. Our first line resolution team will assist with:
Statement requests
Copy of Proof of delivery requests
Copy of Tax invoice requests
Credit application documentation
Credit limit enquiries
General balance enquiries
Instant escalation of more complex queries, no need to phone another number.
CONTACT US
Contact Centre: 0860 284 533
Email: info@builders.co.za
FREQUENTLY ASKED QUESTIONS
Can I apply for a 30 day account in order to renovate or build my personal house?
No, our 30 day trade account is tailored towards contractors, businesses and developers. We have other tailored products such as our Builders Card or Real people loan to cater for individuals looking to maintain/improve their households.
What does 30 day credit mean? When do I need to pay?
Statements are distributed electronically via email on a monthly basis and payment is due within 30 days from statement (ie. June purchases are due for payment by 31 July). As long as the account is settled in 30 days no interest will be charged to your account.
How do I pay my Builders 30 day Trade Account?
There are many ways to pay your Builders 30 day Trade Account:
In-store, by visiting any Builders store in South Africa
EFT payment. We are set-up as a public recipient with most of the major banks, simply use your 6 digit account number as reference. Our bank details can also be found on your latest statement.
Pay on our website, by having your account linked to your on-line profile. On-line payments reflect immediately, no need to wait for the EFT to clear.
How do I link my Builders 30 day Trade Account to my profile to shop or pay on-line?
Call us on 0860 284 533 and we will link it for you.
Why can I not use my company or account name as reference when paying via EFT?
We use the Builders account number to auto-allocate your payment. If you use anything other than the Builders account number only, the payment will have to be manually allocated – causing delays on your account, meaning the account could even be blocked.
What if I do not qualify for a 30 day Trade Account?
We have other options. One of the best ways of buying your supplies at Builders while keeping your money safe is the Builders Deposit Account. You simply deposit money into a pre-paid account, and use the card, which has a secret PIN number to pay for your purchases.
Related articles