Skip to content
Skip to navigation menu
Browsing at:
Builders Warehouse Gaborone
Currently Closed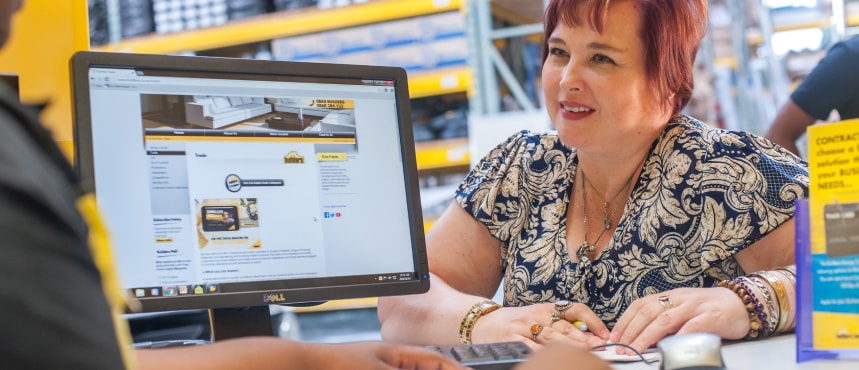 A Real People flexibuild™ loan up to R120 000, offers you the convenience of financing your building material as your homebuilding project progresses. Whether you are building a new home, adding an extra room, putting in new kitchen fittings or paving your driveway, you have the option of an affordable, flexible finance solution.
How to apply
Visit the Money Centre at a Builders store near you to complete the application process. All loan applications are subject to Real People final credit approval.
Application Criteria
You must be between 18 and 64 years old
Have a valid SA ID or drivers licence
RICA registered mobile number
Be employed or self-employed and earn R2000 or more per month
Salary or other income electronically deposited into their bank account
Provide your latest 3 month's payslips or bank statements
Benefits
Quick and easy application process. Approval within 2 hours, subject to all required documents being submitted when initially applying for the loan and all underwriting criteria being met.
Loans up to R120 000
Up to 48 months to pay
You have the convenience of receiving the loan amount in phases over the first six months of the loan period, to suit your building project requirements.
Your instalment amount is calculated only on the portion of the loan amount that you have received for each phase of your project. This means that your instalment amount will only increase when you receive additional pay-outs** from the total loan amount you qualified for.
Once the six-month mark is reached, the final instalment amount is calculated on the amount owed at the time, and will be a fixed instalment amount until the loan is fully repaid.
You have the option to receive up to 30% of each loan advance received in cash, to assist in paying for labour.
***All loan applications are subject to final credit approval. Terms & conditions apply. Disclaimer (Important for consumers to note).
**All loan pay-out requests are subject to monthly credit health checks.